Voice Activated Camera Automation for Enhanced Videoconferencing August 2023
Location: Northern UK.
Date: August 2023.
Application Scenario:Transportation Administration Hybrid Meeting Conference Room.
Distributor: Tukans is part of the CUK Group, distributing innovative AV products across the UK and Ireland. They've offered value added Audio and Video Integration Solutions since 2003. ( Check out their website: https://tukans.com/ )
Market Segment: Public Sector.
Summary:
In order to build a high-tech and user friendly hybrid meeting space, the end-user sought the expertise of Tukans, a UK based AV distributor, and Xuper, a Systems Integrator. Tukans designed a solution integrating AV equipment and software from a number of brands, including AREC, Televic, Audac, and Angekis, combining audio, video, power, and control systems to build the ideal hybrid meeting environment.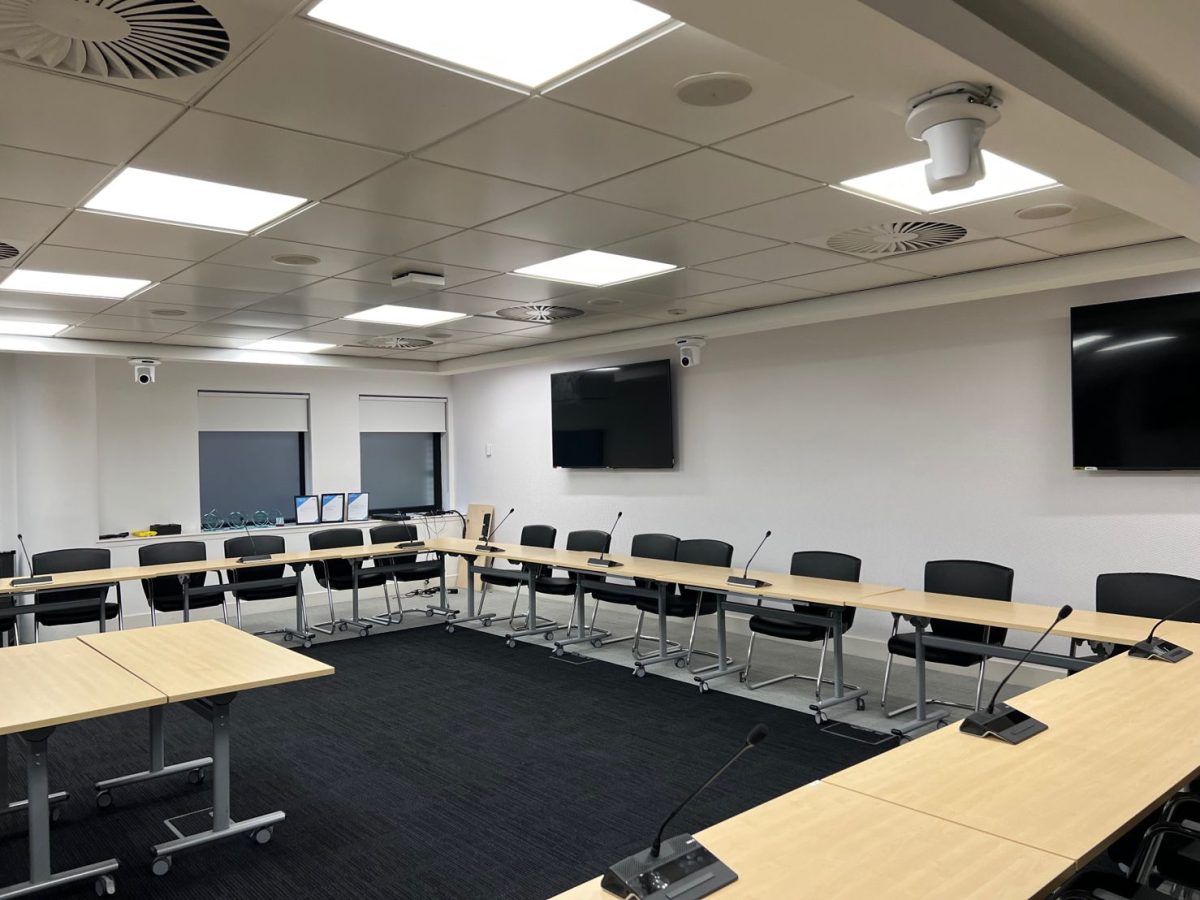 In an attempt to develop a contemporary and user-friendly Teams meeting space, the end-user sought the expertise of Tukans, a UK-based distributor, and Xuper, a system integrator. The end-user organization is one of the largest transportation collaborations in the northern UK. Their aims encompass bringing together local authorities and other important stakeholders in the area, along with improving the coordination and execution of regional transport services. Achieving these goals necessitates a reliable and operational conferencing setup. To address this, the company invested in an advanced Teams Room that would facilitate seamless communication.
Tukans designed a solution using a number of hardware and software solutions to create the ideal meeting environment, including:
Angekis Saber IP20X PTZ Cameras x 4

Arec KL3T Media and Streaming station

Arec DS4-U Camera Tracking Controller

Vaddio AV bridge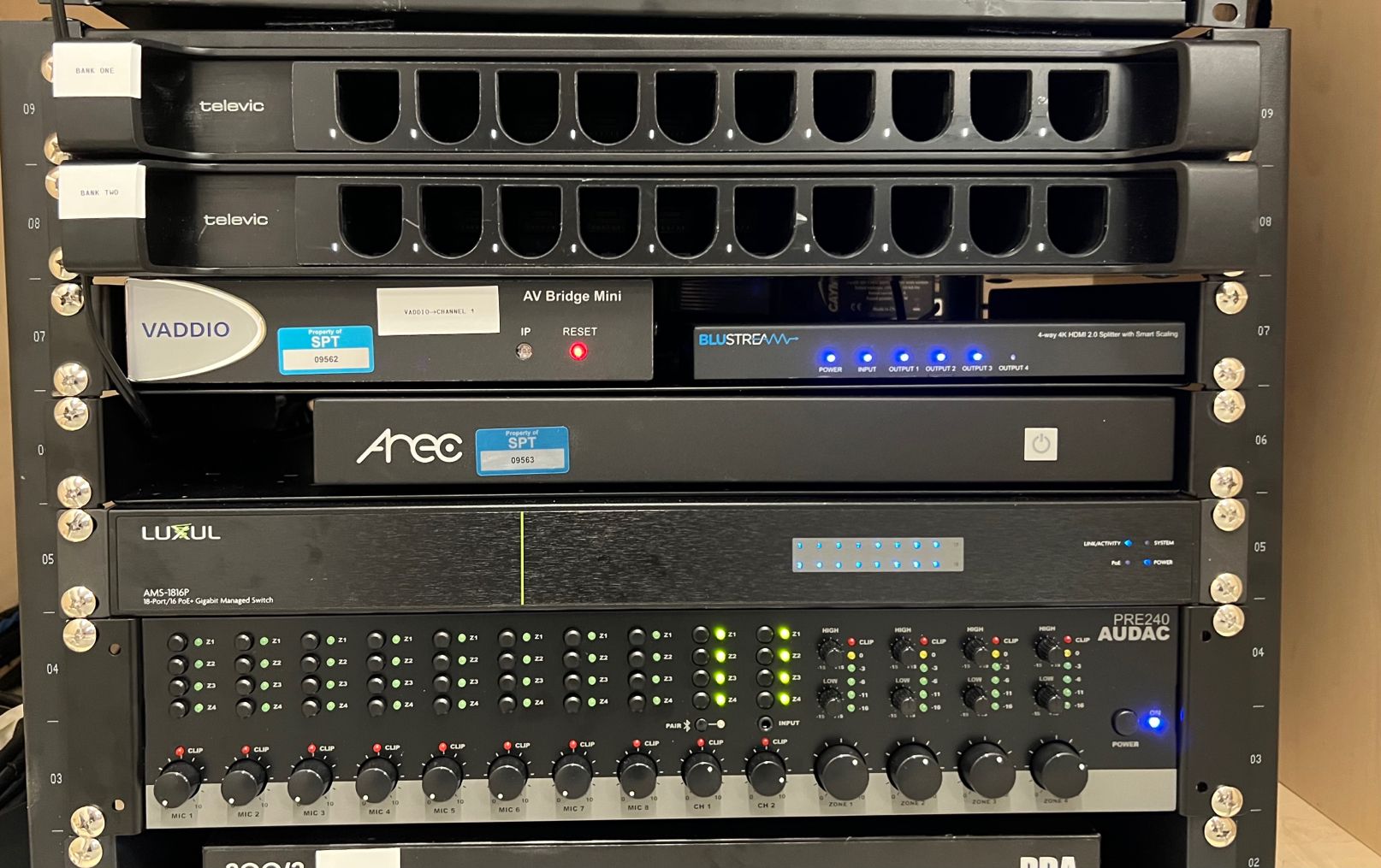 Integrating the Angekis Saber IP20X PTZ Cameras and aligning their PTZ (Pan-Tilt-Zoom) settings with the activated Televic Confidea conference microphones is managed by AREC's DS-4CU, which is an advanced speaker tracking station. The Saber IP20X Cameras were positioned above and opposite the target locations, approximately 10 meters distant. This positioning makes excellent use of the Saber IP20X's high zoom factor (20X), which enables it to capture individuals in high detail and resolution, even from such a distance. The positioning also makes good use of the camera's quick PTZ movement, allowing each camera to effectively cover a large number of participants with ease.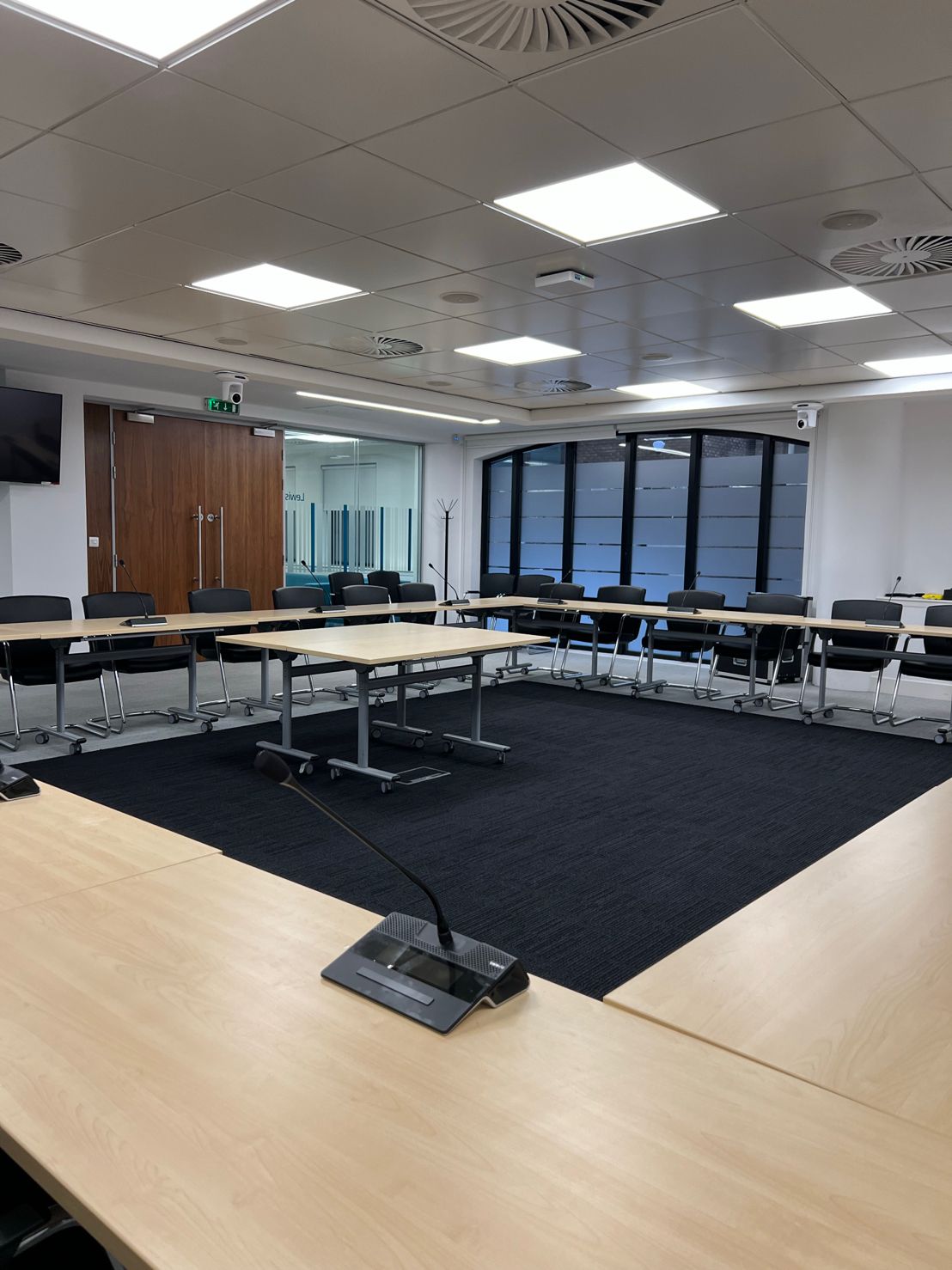 The system in total can handle up to 4 video sources simultaneously, with customized layouts, backgrounds, and overlays for as many as 99 participants. The station automatically switches to the appropriate Saber IP20X camera and positions itself on the speaker when the target microphone becomes active. This integration with the Televic Confidea simplifies the setup and configuration process—users just need to input the corresponding graphical element number, desired video sources, and presets to activate. With the support of the Vaddio AV Bridge, the full integration across multiple pieces of audiovisual equipment and communications platforms is simple, effective, and enables easy collaboration and content sharing in a variety of professional settings.
Additionally, the AREC station ensures that speakers remain the focus through various tracking modes, including multiple speaker, override, and FIFO modes. The combined feed from the DS-4CU and audio output from the Televic microphones via Confidea are connected to an Audac amplifier. From there, the signal is sent to an HDMI-USB converter, serving as a video and audio source for Teams. The amplifier's audio is also used to reinforce sound through room speakers for both near and far end audio.
Lastly, an AREC KL-3T Media Station with an integrated touchscreen was employed to facilitate professional recording and streaming of meetings. It also allows remote control of meeting recordings using the station's web interface. With this solution in action, employees of the company can simply press the push-to-talk button on the microphones to instantly appear on the screen and present their discussion points.


View The Original Case Study Here: https://tukans.com/casestudies/enhancing-experiences-with-the-arec-speaker-tracking-solution/
The Saber IP20X: https://angekis.com/product_detail/Saber%E2%80%94IP20X.html
About Angekis Technology:
Angekis is a designer and manufacturer of class leading video conferencing, livestreaming, and recording equipment, specializing in PTZ cameras. We also offer ODM/OEM services. For more information, please contact sales@angekis.com , and/or visit the rest of our website: www.angekis.com