Location: Netherlands
Date: June 2021
Application Scenario: Municipal Government Council Chamber
Distributor: BeleefAV (Check out their website at: https://www.beleefav.nl/ )
Solution: Saber IP20X
Professional IP livestreaming with 20x zoom. High end performance and incredible connectivity at an unparalleled value. Find out more: Saber IP20X
Summary:
Our friends at BeleefAV, a Dutch AV systems integrator, took on a project to bring the offices of a municipal government in to the 21st century with cutting edge A/V and telecommunications equipment.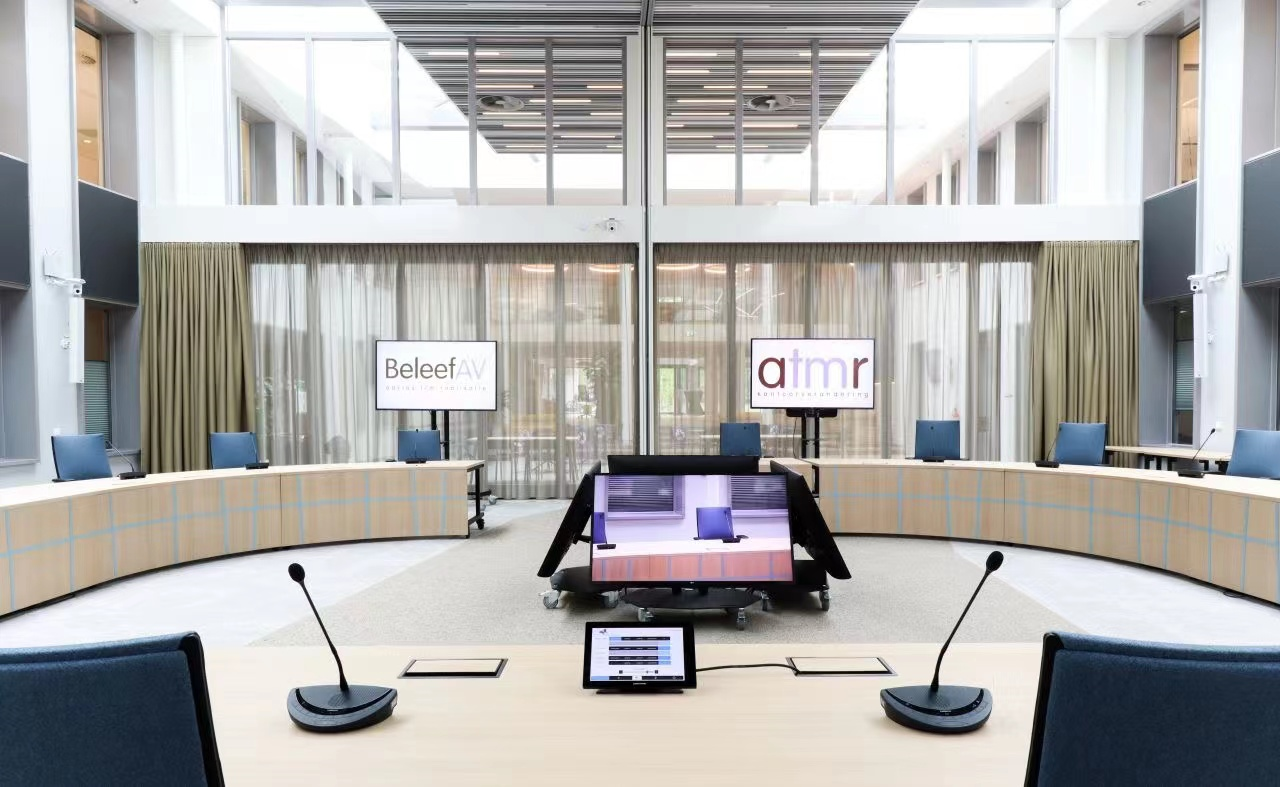 Being transparent, accessible, and efficient are key to ensuring quality municipal government. With Angekis video conferencing equipment, this Dutch city has ensured their citizens will be able to see and hear their council members with clarity. And with Angekis A/V equipment, like Saber Series video cameras, they've set up an optimal environment for telecommuting on days when city business takes them around town.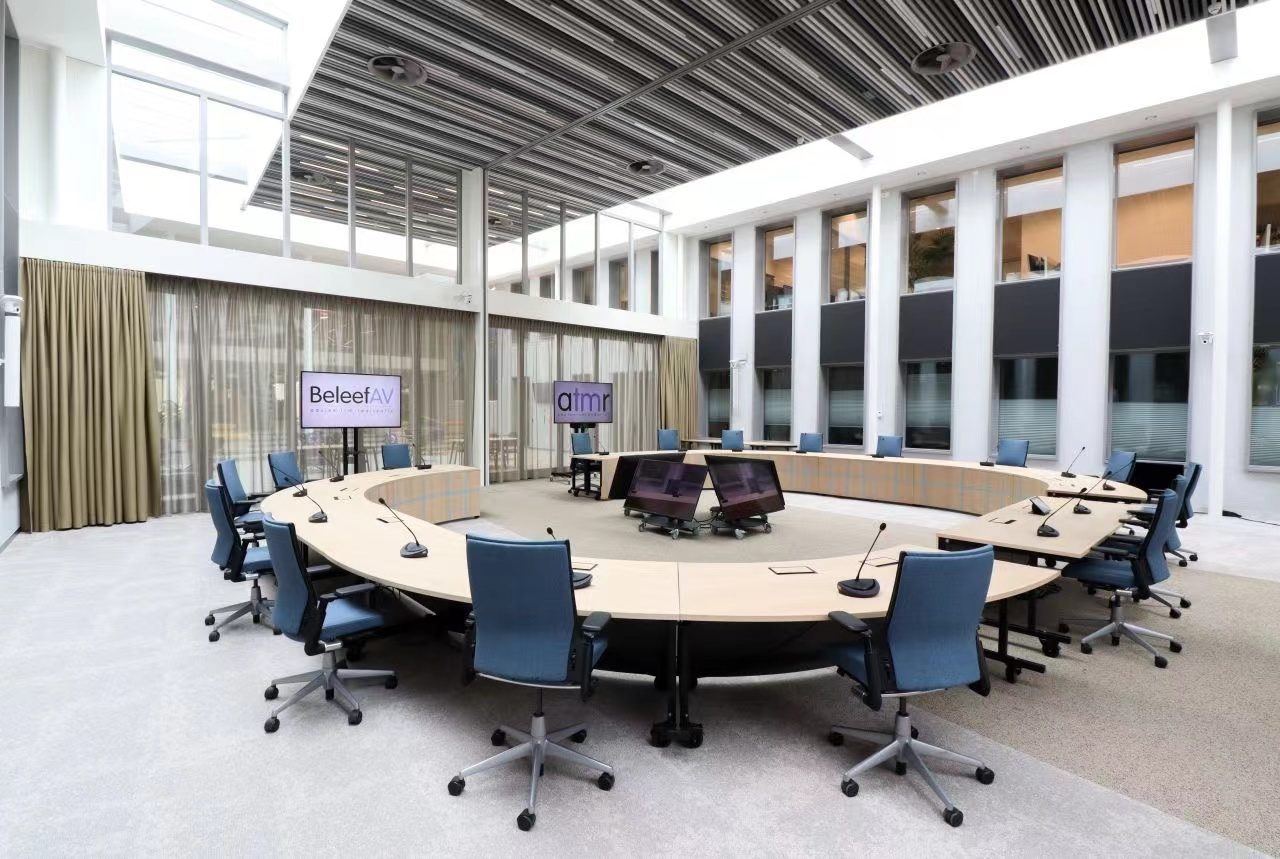 The Full Story:
The Client
The Municipality of Lingewaard is a gorgeous town in the eastern lowlands of the Netherlands. Cyclists and hikers flock to the area to enjoy the unique views from the top of the dikes, to breathe in the fresh air along the rivers, and explore local attractions like Fort Pannerden and Castle Doornenburg. It's little wonder that Lingewaard's local government would have demanding audio and video requirements for its 2019 town hall renovation project. The building itself has been rebuilt with artistic flourish, so why not show the world?
The Problem
After a competitive bidding procedure, BeleefAV was chosen for the audiovisual furnishing of the council chamber. Accessibility for citizens and an effective working environment for councilors and other public servants were key requirements for the municipality. Both in person and online, participants and the public must be able to engage with the work of the council.
This is a particularly unique space because retractable walls and large doors allow it to be partitioned into two rooms, or opened up into one very large council chamber. Everything from full council meetings to smaller task force meetings to weddings, presentations and parties is possible in this space. BeleefAV's mission? Create a professional, functional, and versatile system to optimize the space and handle its complex audio/video needs.

The Solution
To handle this scenario's demanding livestreaming video needs, BeleefAV went with the Angekis Saber IP20X livestreaming camera – five of them in total, to cover the unique, variable geometry of the space.
Testimonial from BeleefAV notes that after doing side by side comparisons with several competitors, the Angekis cameras produced better color and sharper images – and at a lower price point, too. BeleefAV noted that the Angekis cameras have excellent remote control technology and a wide array of inputs and output channels that work simultaneously. Plus, our cameras come in white, which is something the client really wanted, but few other companies offer.
They mentioned that Angekis really focuses on our core competencies – making great cameras. This straightforward design philosophy means that integration with a wider ecosystem of controllers, computers, audio equipment, and customized software was smooth and simple.
In this case, BeleefAV had to create a system where our cameras would automatically point at a person speaking in a room nearly 30 meters across. This was a really special job, and we'd like to congratulate them and the Dutch Municipality of Lingewaard on getting this complex system up and running – and for choosing Angekis.
For more information on this specific case study, please visit BeleefAV's website (in Dutch): https://www.beleefav.nl/referentie/gemeente-lingewaard/