Case Study: Elevate Life Church.
Location: Wallingford, Connecticut, USA.
Date: November 2022.
Application Scenario: Livestreaming Worship Services.
Solution: Saber 4K

Elevate Life Church: https://elevatelifect.com/
Market Segment: Worship
Worship is an essential part of life for billions of people across the planet, so making services and special events more accessible by adding livestreaming audio and video is a wonderful opportunity for A/V Integrators to contribute to their communities.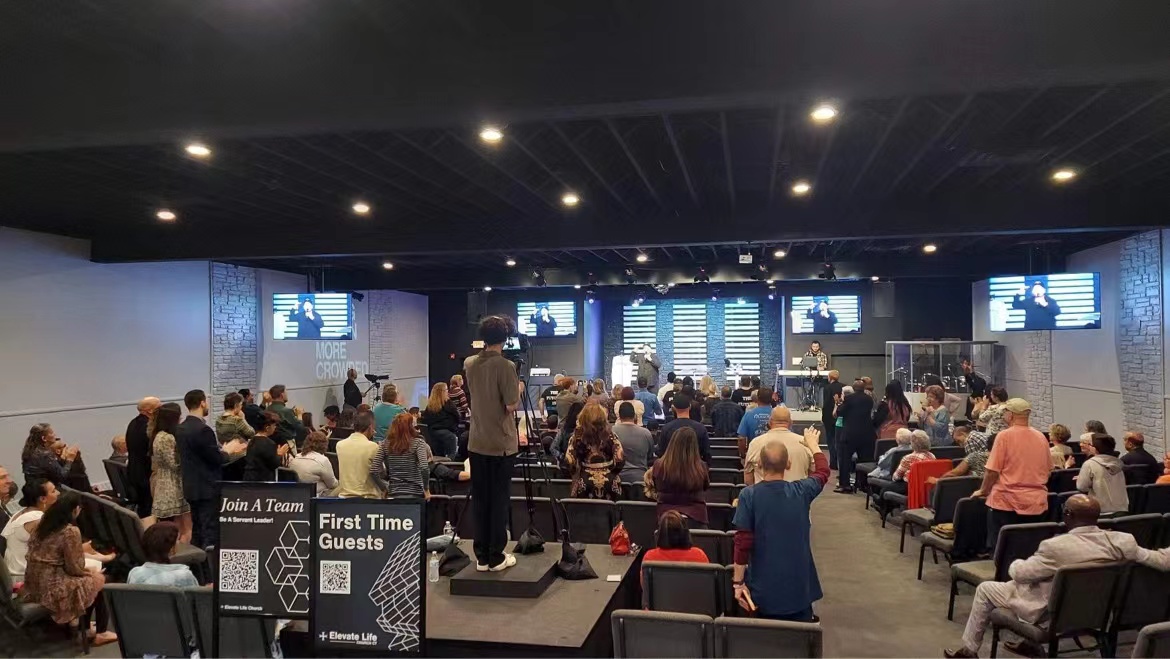 In a test deployment at the Elevate Life Church in Wallingford, CT, USA, our partners set up a Saber 4K to provide ultra high definition, remote controlled PTZ video for their livestreaming and recording setup. Used in conjunction with video feeds coming from traditional, manually operated cameras, the Saber 4K allowed the Church to improve the dynamic range of their video livestreaming and production, creating a more engaging experience for all.
The real advantage of the Saber 4K PTZ camera is the fact that it gives the operator in the booth remote control over the camera. This reduces the number of staff needed, and allows the producer himself to quickly and easily get the perfect shot during live events. Not to mention the 4K video it produces that outclasses most cameras on the market.
Houses of Worship all over the world have upgraded their AV systems to include livestreaming video, bringing their followers closer together spiritually, regardless of their physical location. Whether it's regular services, a joyous wedding, or a mournful funeral it's important to be there.
Angekis makes for greater inspiration.
Saber 4K: https://www.angekis.com/product_detail/Saber%E2%80%944K.html