Location: United Kingdom
Date: July 2021
Application Scenario: Hotel Room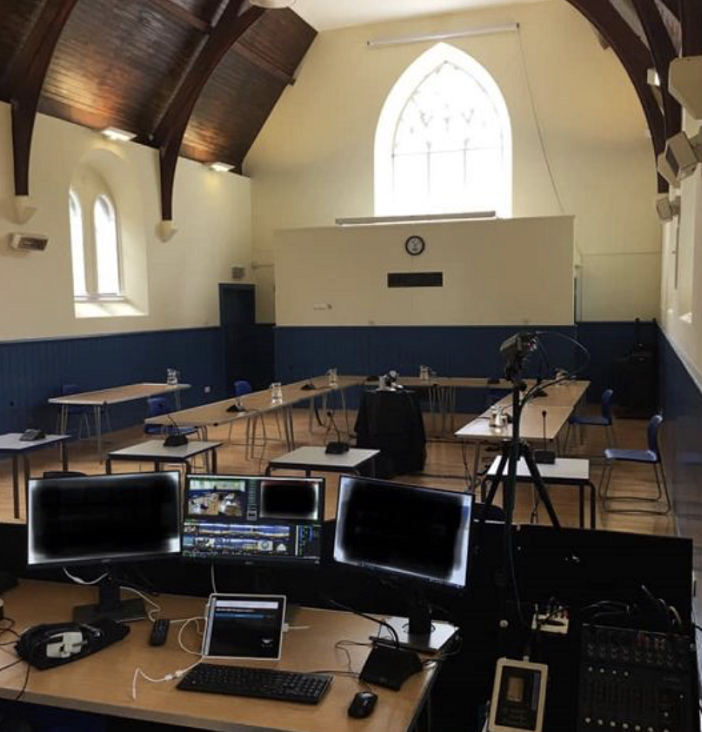 We also have a rental setup from AV Department Ltd in the Highlands, utilising 3 Angekis Technology cameras in a remote hybrid meeting setup!
The system was designed to livestream the meeting to YouTube so participants unable to attend could join in. Each of the cameras were connected to a vMIX PC and AV Department used the software to stream the content to YouTube, in addition to controlling the presets of the cameras.
10 conferencing microphones were installed for audio pickup in the space, as well as providing signals for the camera presets. When microphone 1 was in use for example, AV Department would select camera preset 1 for instant coverage of the speaker.
Angekis'Saber Plus's were utilised for the pan, tilt and zoom cameras.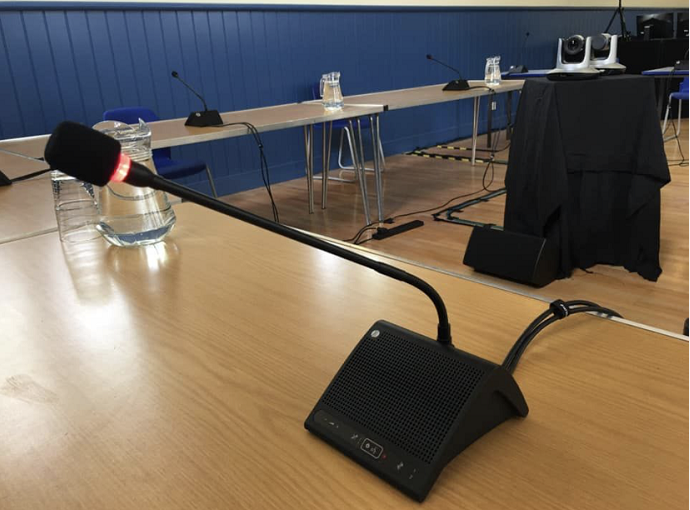 Product Details:
Saber Plus - The Saber Plus cameras enabling the teacher to view activity in the remote room, and if required, to zoom the camera feed down to individual student level.