For Immediate Release - 22 November 2022
Contact: Blayne Alan Sapelli
Email: sales@angekis.com
Website: www.angekis.com
The Saber 4K+ Strives Towards Perfection
The Award winning Angekis Saber Series builds upon its success with the Saber 4K+, taking the Saber 4K and improving framerates up to 60fps, enhancing the FOV to 80°, upgrading simultaneous streaming capabilities, and boosting video quality on SDI and HDMI outputs.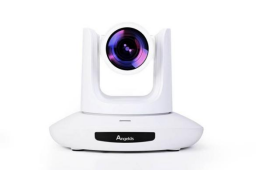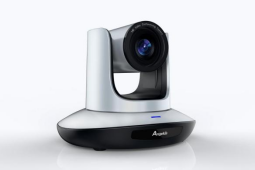 Angekis Technology Co., LTD is proud to present its newest camera, the Saber 4K+. This latest camera offers all the advantages of the Saber Series and Saber 4K, while improving framerates, field of vision, simultaneous streaming capabilities, and overall video quality.
Its distinctive features include:
l 4K @ 60 fps: The Saber 4K+ delivers 4K Video @ 60 fps.
l 80° HFOV: This enlarged HFOV get more people in the picture.
l Upgraded Simultaneous Outputs: USB now supports 4K @ 30 fps and HDMI 4K @ 60 fps running simultaneously.
l Improved Overall Video Quality: Various micro-adjustments improve the image from all outputs, particularly HDMI and SDI.
l Connectivity: The Saber 4K+ will use USB-C, offer Line-In Audio, and come with LAN, HDMI, and SDI Outputs. An NDI®|HX Version will also be available.
"The Saber 4K is our top of the line model, delivering the highest video quality and truly embodying our design philosophy: Cameras for Camera People."
- Alex Xie, President of Angekis
The Angekis Saber 4K+ will be available for order by the time of ISE 2023.
Find out more: https://www.angekis.com/
Angekis is a designer and manufacturer of class leading video conferencing equipment. They specialize in PTZ video cameras, as well as speakerphones, controllers, and accessories. They also offer ODM/OEM services. For more information, please contact Catherine at sales@angekis.com, and/or visit their website: www.angekis.com