Location: Germany
Date: Aug. 2021
Application Scenario: University
The ceiling microphones from Angekis were installed in a school for several classrooms in Frankfurt am Main Germany. And Angekis cameras deliver razorsharp video quality for the conference software.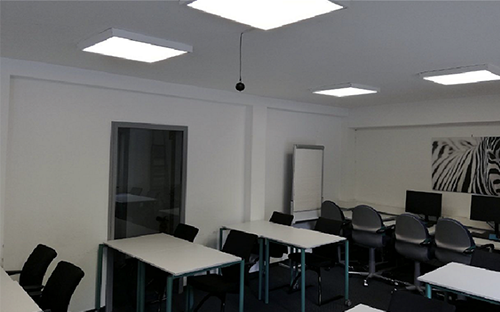 For the school,it was a big problem to achieve good room acoustics in the online training courses,but the ceiling microphones from Angekis make it possible.
Product Details:
ASP-C-01 meets three functions of interaction, recording and audio processing. In addition, it adopts bare wire phoenix interface terminal and 6 way balanced output.