Location:London
Date:Sep. 2020
Application Scenario:Huddle Room
The ESS Audio held a test set in a small room consisted of the PTZ Angekis Blade 4K.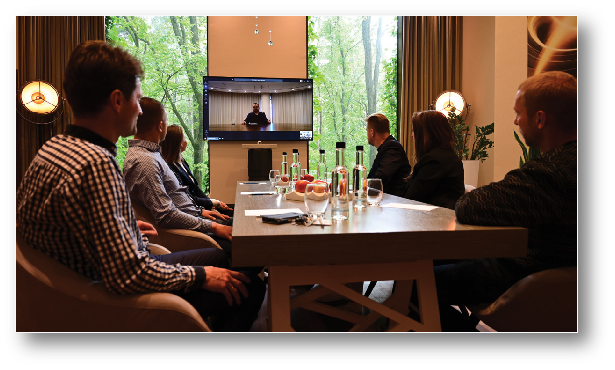 The Angekis Blade 4K camera provides a good image even when the amount of light in the room is limited.
Product details:
Blade 4K - The Angekis camera captures an image with a resolution of 4K 60 fps and is compatible with ZOOM, BlueJeans,
Cisco WebEx, Google Hangout and of course with MS Teams. An IR remote control is added to the Blade 4K, through which it is possible to call up 10 presets and naturally control the movement of the camera, including zoom control, the range of which is 5x for 4k and 12x for FHD.